Did you know I do commercial photography too? So much of the work I put out there is so wedding and lifestyle heavy that maybe it's not that obvious that I've loved working on different commercial projects in the past.

Tomorrow I'm doing a full day shoot with a cafe/restaurant in Teesside, creating a range of shots for them as well as short and shareable stop motion films for their social media accounts. We've been working together to make sure we show off what they do, and I'll be creating a cohesive and broad range of shots for them to have 'in the bank' for their promotional materials, social media channels and website.

I thought I'd chat a little about some favourite commercial projects I've worked on in the past because I'd really love to do more! Whether it's styled wedding-related shoots, so small business product shots, to food and lifestyle shots.. Have a browse, and I'd love to be put forward of thought of for more of the same in the future. You can see more about my commercial work, including pricing and FAQs, here too.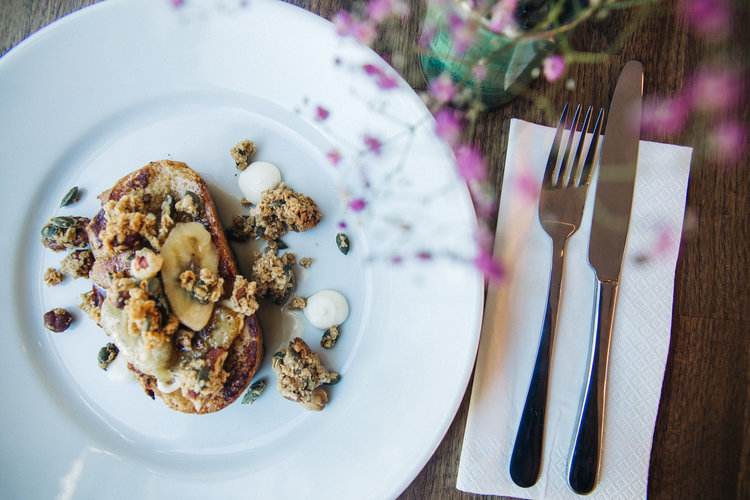 TEA WITH ALICE
For Tea with Alice, I shot on their first day of opening to showcase the food they were offering, their premises and a few lifestyle-type shots of the staff at work. The images were primarily used for their website, and also for their social media accounts.
WHAT KATY DID NEXT - REIGN

I worked collaboratively for this shoot for What Katy Did Next's 'Reign' collection together with other suppliers (you can see details here). Images were used for suppliers' social media accounts and promotional materials, as well as featured for promotional articles and website posts.
GRECO BROTHERS

I worked on a mix of styled food shots and product shots for the Greco Brothers for their website, social media, trade brochure and other promotional materials. I also worked with them to help put together some promotional materials using the images I'd created for them. These shots were created in-house - the client just dropped off their product together with a brief.
PUNKY PINS

I created styled and straight product shots to a brief for Punky Pins, which were used on their website for their product listings as well as on their social media accounts. These shots were shot in-house in my home studio on a drop-off basis for the client in which they leave me with a brief, shot list and their product ready for shooting.
CHILLI CAKE DELI
I created a range of styled food shots for Chilli Cake for their website, social media and printed promotional materials. We worked on site in their cafe/restaurant to give the shots a homely and lifestyle feel.
I'd love to work on more commercial projects in the future - if you're interested in what I can do for you, you can find out more here or just get in touch using the form below.